In the second lecture of the 2014 History Nights At The Regent lecture series on Monday, February 3, Skyline International Hotels' executive, Sean Billing, presented the business case for history.
"History is a business," stated Billing. " In planning our $1.6 billion dollar development of the former rail terminus and port in Port McNicoll, Ontario near Barrie, we felt the history of the place provided the most compelling and unique opportunity to re-connect with the community."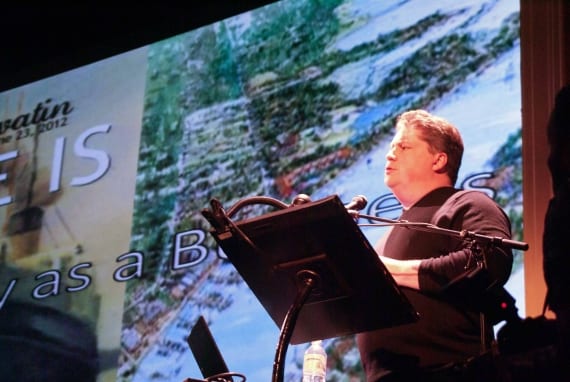 Billing is the General Manager of Horseshoe Valley Resort, one of the many Skyline International resort properties, which include Deerhurst Resort in the Muskokas, the King Edward Hotel in Toronto, and the Regency Hyatt in Chicago. He has been heavily involved in the company's project to restore and return the Canadian Pacific luxury liner, the S.S. Keewatin, to its homeport after a 45 – year exile in the United States. Skyline sunk $2 million and a decade of work to bring the vessel home in June 2012. The ship's return was the greatest event in recent years in Port McNicoll, a community that became a ghost town after Canadian Pacific closed its rail and ship service in the 1960s.
In making the investment decision, says Billing, the company was guided by some tested business principles such as offering a unique, authentic attraction that touches the senses, and provides an exclusive experience. Built in 1907 in Scotland, the Keewatin is the last of the luxury ships that carried passengers on the Great Lakes – a timepiece that still reflects the great age of ship travel. Skyline is betting that their investment in its restoration and return will attract clients to their ambitious re-development of its homeport. And they are right. Last year, 30,000 people paid a $15 admission fee to tour the ship. An estimated 100,000 are expected to visit in 2014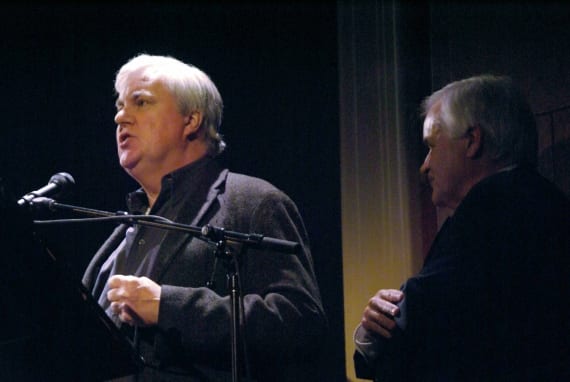 Toronto producer, John Fulford -Brown of KEE MEDIA Group, introduced his compelling documentary on the story of the S.S. Keewatin. The one-hour program chronicles the herculean efforts of the company and community volunteers to "Bring Her On Home" – the title of the documentary.
The next History Night At The Regent lecture is at 7 pm on Monday, March 3rd 2014. Kingston author and historian, David More, will tell the story of Canada's first native –born naval commander, Rene Laforce. Laforce was so skilled in naval battles against the British, they hired him to fight for them against American forces during the War of 1812. But More will also be talking about his day job as manager of the tall ships owned by Brigantine Inc. and their plans to bring tours to Prince Edward County in the future. For more information, contact The Regent Theatre Tel: 613 -476 – 8416 Email: info@TheRegentTheatre.org.