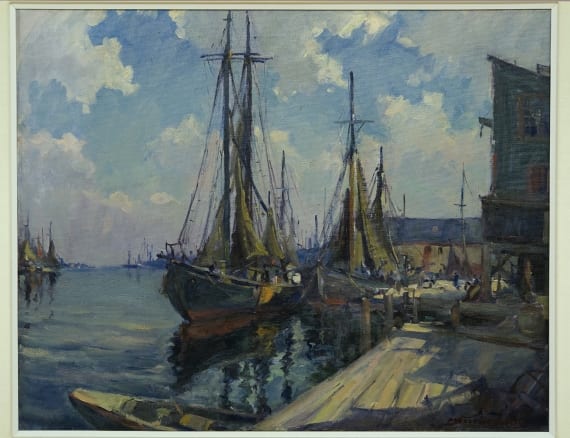 The latest installment of our popular History Moments series is currently in production.
These highly – produced, two-minute television vignettes celebrate the history that is all around us. They are short stories from the past – stories of early settlement, founding industries, prominent people, and significant events, which have shaped the history of Eastern Ontario and Canada. These are old and forgotten tales. But there are new audiences for them. And as Canada approaches its 150th birthday in 2017, now is the time to tell these epic stories of our communities.
This year's series – our sixth – will be launched Friday, October 14th at a gala event to be held at the Air Force Museum of Canada in Trenton, Ontario. Current stories include a portrait of Belleville artist Manly MacDonald (1889 – 1971), one of Canada's foremost painters famous for his canvases of farming, pastoral scenes, and small towns in rural Ontario.
Another story tells the past of Picton's Royal Hotel, a landmark historic building on Picton's Main Street built in the 1880s to accommodate upscale travelers expected to visit the community after the completion of the railway. Over a century later, the Royal was an abandoned building in need of extensive repairs. But today, the hotel is undergoing a massive restoration under the direction of Greg Sorbara, Ontario's former finance minister, and his family. It is scheduled to re-open in late 2017 as a boutique hotel.
Other stories in the series include tales from the era when Belleville was a railway town and the catastrophic railway accident in the 1870s that prompted a community effort to build the Belleville hospital.