The Macdonald Project of Prince Edward County celebrated at the iconic Fairmont Royal York Hotel as a sold out crowd of 400 guests and dignitaries including Ontario Premier, the Honourable Kathleen Wynne, former Conservative prime minister, the Right Honourable Kim Campbell, and the Lieutenant Governor of Ontario, the Honourable Elizabeth Dowdeswell, marked Sir John A. Macdonald's 200th birthday on Saturday, January 10th, 2015.  TVO host Steve Paikin served as Master of Ceremonies of the event celebrating Canada's first prime minister, and the chief architect of the country.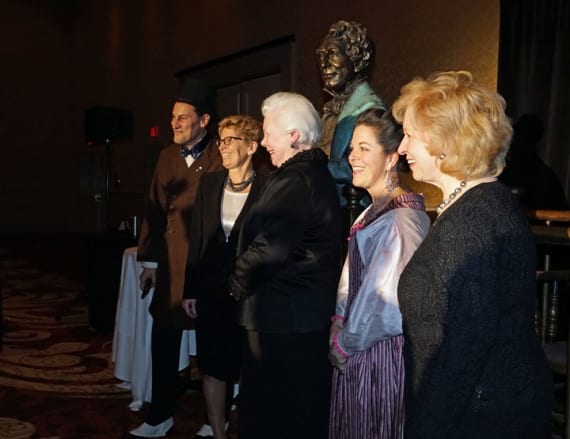 The highlight of the evening was the unveiling of a stunning, larger –than – life bronze statue of Sir John A. Macdonald, entitled 'Holding Court.' The work by renowned Canadian artist, Ruth Abernethy, depicts Macdonald as a young lawyer addressing a jury at his very first court case in Picton, Upper Canada on October 8, 1834. Macdonald won the case successfully defending himself against an assault charge occasioned by a practical joke. Four months later at the age of twenty, he graduated from the Law Society of Upper Canada as an attorney – the beginning of his career in both law and politics.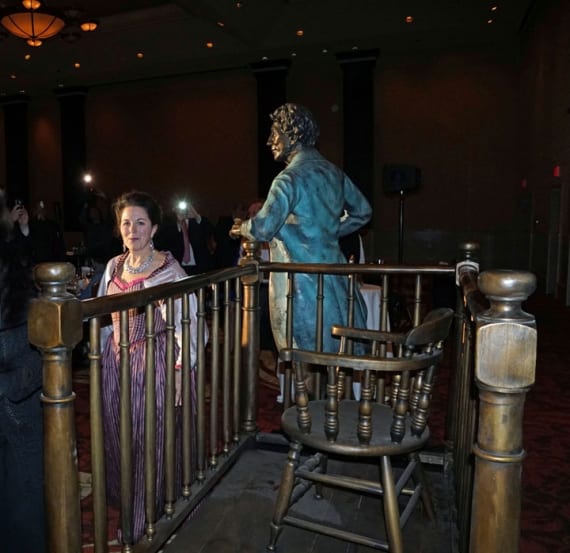 The sculpture will be unveiled in downtown Picton on Canada Day 2015. Picton and neighbouring communities in the area – known as the Quinte area to local residents – were a formative part of Macdonald's early years. Throughout his life he often referred to himself as a "Quinte boy" and reflected fondly upon these years as some of the best of his life. The artwork celebrates the largely untold story of Macdonald's youth, his humble origins as the only son in a family of Scottish immigrants who moved to the Quinte area in the 1830s, and his persevering efforts to develop his legal career.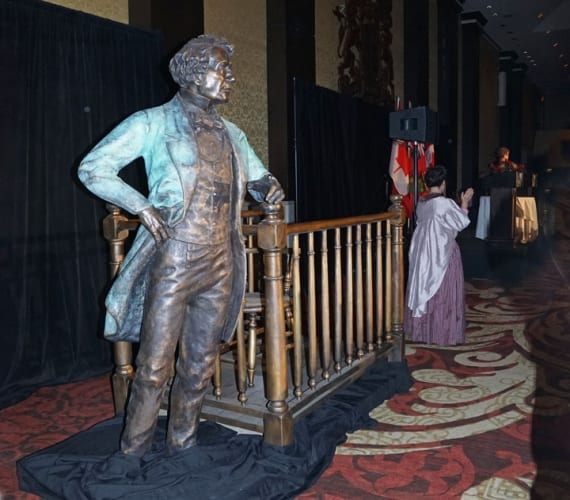 David Warrick, Chair of the Steering Committee of the Macdonald Project of Prince Edward County, thanked all of the event supporters for joining the festivities and celebrating the life of this remarkable Canadian. "Sir John A. Macdonald was a gifted orator, politician and statesman. He lived in very challenging times, and suffered a great many personal tragedies. But he helped forge a coalition of nation builders who collectively created our country. He changed the course of history. We owe him our great thanks for the legacy he has left us."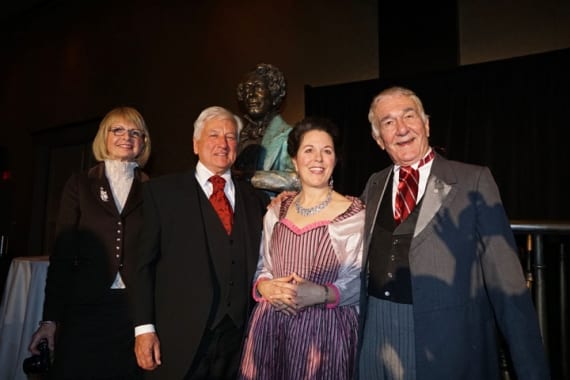 The Macdonald Project of Prince Edward County is a non profit organization established to commemorate and celebrate Sir John A. Macdonald's younger years as the most famous resident of Prince Edward County, a small island community of about 25,000 people near Belleville, Ontario.
To learn more about The Macdonald Project, visit our website at www.macdonaldproject.com. or contact David Warrick, Chair of the Macdonald Project of Prince Edward County, Email david.warrick@me.com
Please follow us on twitter @youngSirJohnA