Members of the Macdonald Project Committee were introduced by Speaker David Levac at the Ontario Legislature on Wednesday, April 2, 2014 and received a standing ovation from MLAs for their project to celebrate the 200th birthday of Sir John A. Macdonald. 
The project will create a life-size statute of Canada's first prime minister as a young man practicing law in Picton in the 1830s. The project has been prominently displayed in an exhibit in the lobby of the Ontario Legislature over the past few months featuring a head study of Macdonald created by artist Ruth Abernethy.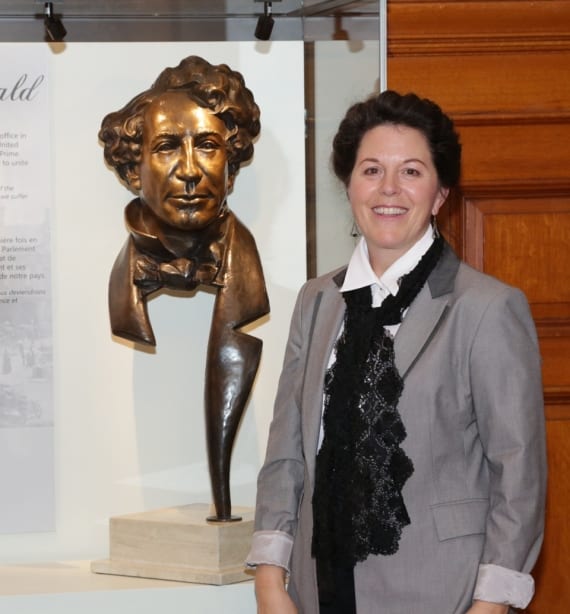 Committee members observed Question Period before being taken on an extensive tour of the Legislature followed by lunch with Speaker Levac in his private quarters. A former teacher and principal, Speaker Levac is the Liberal member from the Brantford area. He is an avid history fan who entertained committee members with stories from his riding of famous Canadians including the Massey and Cockshutt families who once ran major farm implement factories in the area.
The Macdonald Project Committee is now planning its next major event – a re-enactment of the infamous Lazier Murder Trial in 1884 to be held in the old courthouse in Picton on Friday, July 11th 2014 at 1:30.
Judge Robert Sharpe of the Ontario Court of Appeals, a Picton native and author of a book on the case, will be taking guests through key moments of the trial with the help of some of his legal colleagues. The trial resulted in a death sentence for two Prince Edward County men convicted of murder as part of a botched robbery attempt in Bloomfield during Christmas 1883. The two men were hanged a month later – the only two men ever to be hanged in Prince Edward County. A tour of the cells and gallows will follow the re-enactment as well as a reception at the nearby Macaulay Museum. The re-enactment is a fundraising event for the project.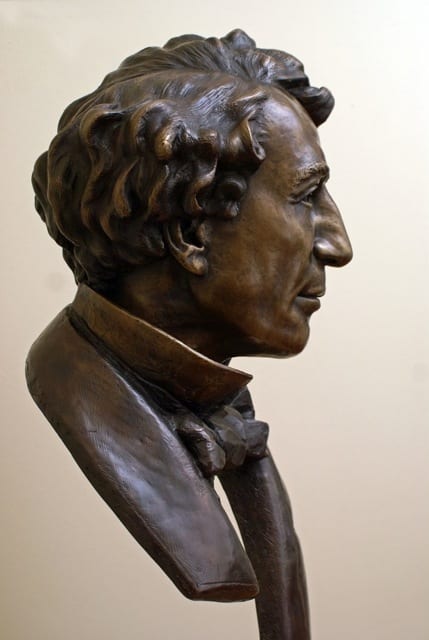 Contact History Lives Here Inc. at 613 – 476-356 Email: historylivesheref@bell.net for ticket information.