The second annual celebration of Prince Edward County history – Flashback February – starts Saturday, February 16th, 2019!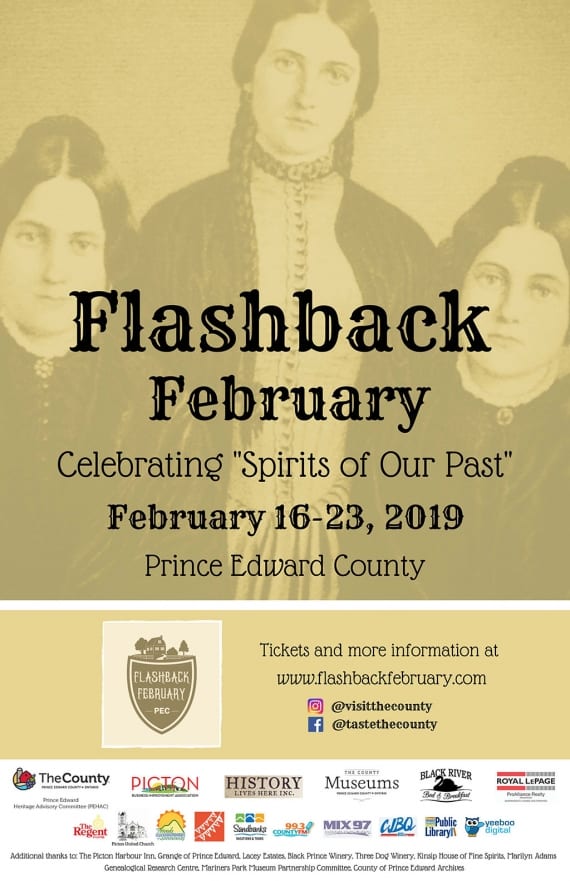 This week-long event begins with a tribute to the infamous Fox Sisters, two teenagers from Consecon who in the 1840s were making $150 a night in the United States as "rappers" – clairvoyants supposedly connecting grieving relatives with their loved ones in the afterlife. Parapsychologist Scott McClelland bring his paranormal show to The Regent Theatre in Picton to showcase this spiritual history.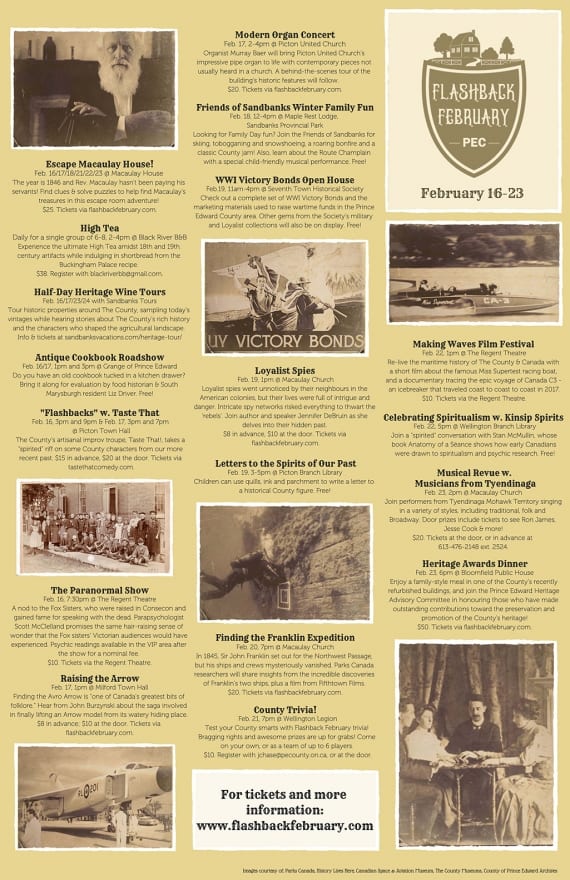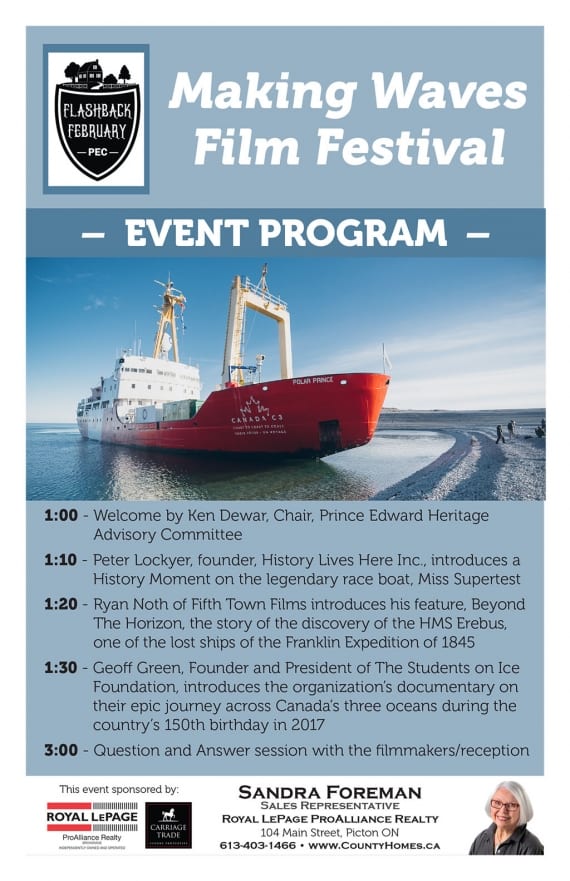 History Lives Here Inc. is part of the founding group of organizers for the celebration hosting two events – a recital at The Picton United Church on Sunday, February 17th featuring professional organist Murray Baer with a program of contemporary music. The church is one of the County's most historic landmarks – the site of the first Methodist conference in Canada in 1824.
We're also involved in organizing the MAKING WAVES Film Festival at The Regent Theatre on Friday, February 22 from 1 – 3:30 highlighting films on local and Canadian maritime history including a feature documentary on the epic journey of the Polar Prince icebreaker which crossed Canada's three oceans as part the country's 150th birthday celebrations in 2017. For tickets and more information on all events, visit www.flashbackfebruary.com