In September 2010, this community watched in horror as an 1875 former Methodist Church was demolished on Picton's Main Street. The destruction of the building was rated as one of the top ten heritage losses of that year by the National Heritage Trust of Canada. Today, the site remains a weedy, vacant lot – a sort of perpetual heritage crime scene and tribute to thoughtless development.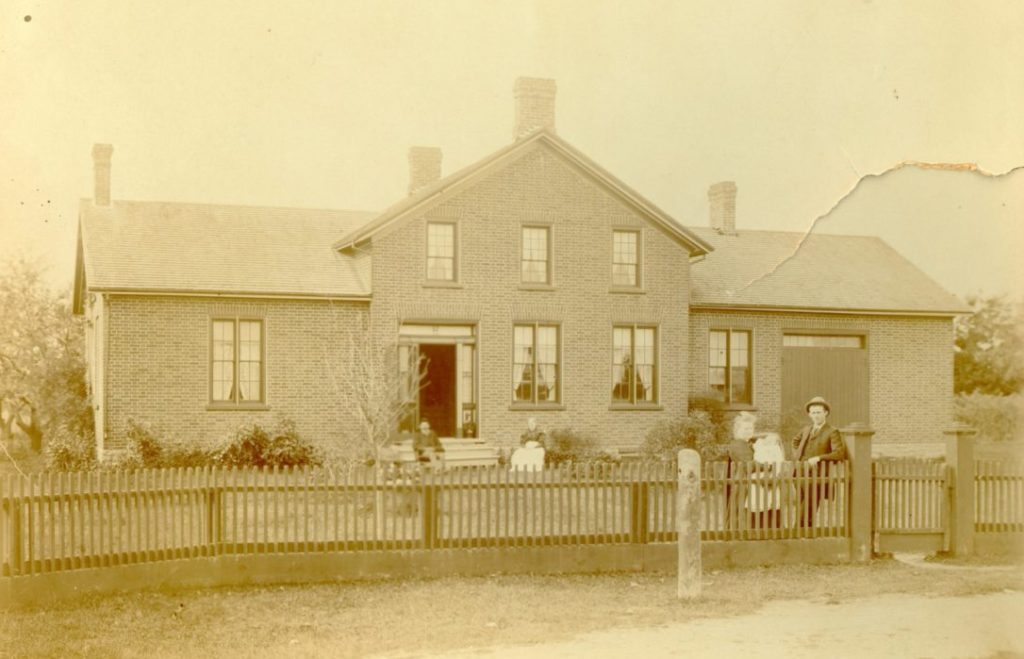 Last week, Sandbanks Park officials achieved their agenda of demolishing two heritage homes – the Hyatt house (circa 1869) and the MacDonald home (circa 1878) despite repeated requests from our Mayor and Council, the Prince Edward Heritage Advisory Committee, and other heritage groups including the Architectural Conservancy of Ontario, to meet onsite to explore creative, alternative options. We wanted to discuss the re-imagining of the buildings as additional accommodation for visitors and park staff, as restaurants, cafes, boutique shops, interpretative centres and exhibit spaces to meet both the needs of the park, visitors and residents. Those meeting invitations were declined, and on September 9th, both buildings fell victim to demolition crews hauling the materials to a landfill site. Park officials now say they are open to a meeting – about commemorative plaques.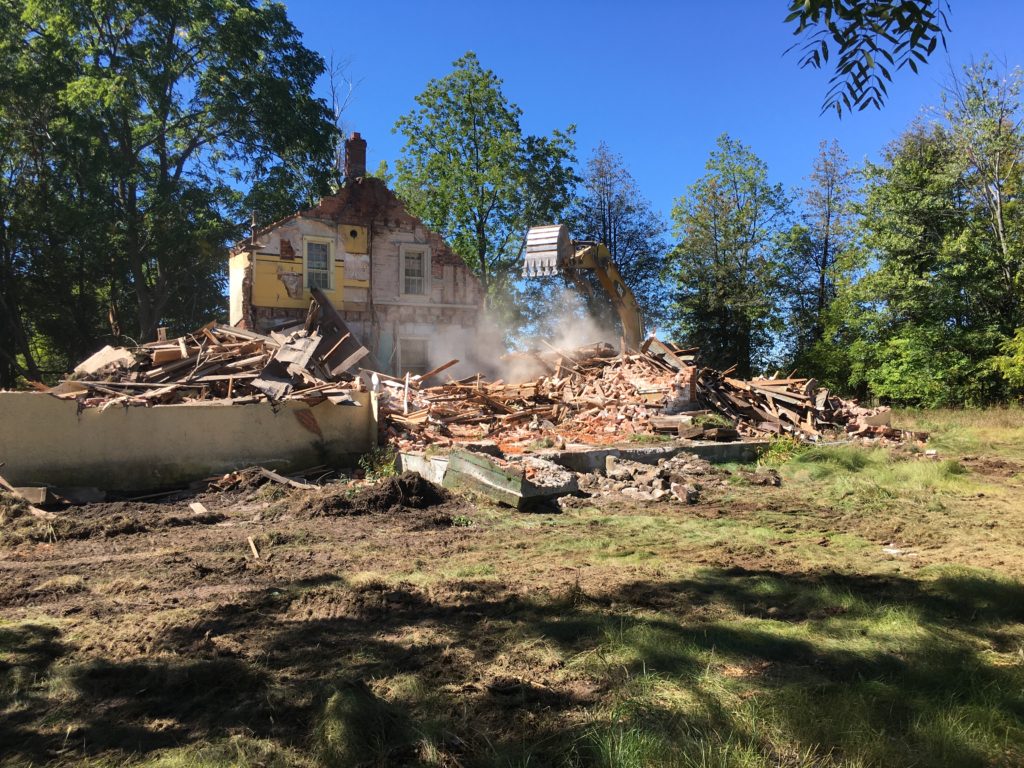 The park's disrespectful attitude showcases a longstanding issue that dates back to its expropriation of properties in the 1970s. Many local families – including my own – remember the heavy-handed "take or leave it" approach to negotiations. The Lakeshore lodge was left neglected until vandals burned it down. The Hyatt and MacDonald homes, originally scheduled to be restored as part of the park's management plan, were also abandoned. After 40 years of their own neglect, park officials now argued that the buildings were beyond restoration and represented a public safety hazard. This too is untrue.
Inexplicably, park officials have spared the hog barn at the MacDonald property as a property worth preserving. This is good to know. Hog barns at the park are "keepers" – even though heritage homes are not.
So, what can be done now that these homes are lost to history? Those of us involved in this heritage battle over the last decade feel strongly that there are a number of steps which need to be undertaken.
Our local government should demand – not request – a meeting with the Minister responsible for parks, the Hon. David Piccini, our local MPP Todd Smith, park officials and the community to develop a new and more equitable relationship. Currently, the park operates as a separate kingdom within the municipality. While we all recognize the economic spin off from its over 700,000 annual visitors, there is also a cost to the community from congested road traffic, litter and garbage, noise, and other inconveniences from such a heavy influx of tourists over a short season.
Local officials have for a number of years wanted to have a surcharge added to park gate admissions so there is a direct financial contribution to the municipality. We feel there should be a minimum $2/per person heritage fee as well that assists the community in maintaining and restoring its many heritage properties and cultural landscapes. Directed into a community fund to support heritage projects and initiatives, this would be a significant step forward in repairing the park's dismal relationship with the community around it.
We also believe the entire ministry process to amend its park management plan – to allow for demolition – should become a case study documenting the many badly – flawed steps that characterized this bungled approach.
Finally, we believe it is now time to form a strong local chapter of the Architectural Conservancy of Ontario, an idea discussed over a decade ago when we watched the demolition of the former Methodist Church on Picton's Main Street. There is a chapter based in Belleville. But like many heritage organizations in the area, it is small, volunteer – based, older, and under-resourced. It is timely to create a County chapter to serve as an umbrella group for the many local organizations struggling to preserve heritage in all its many forms – historic homes, conservation areas, museums, town halls, cemeteries, and churches.
This is a watershed moment. And these are just three ideas of many that can be undertaken – because we cannot continue to do what we have always done in the past. It is time for a bigger, bolder vision of this special place that aligns with the vision and statements in our new official plan, and to develop a practical, thoughtful plan to achieve them.
For more information, visit our website at https://saveheritagesandbankshomes.com/