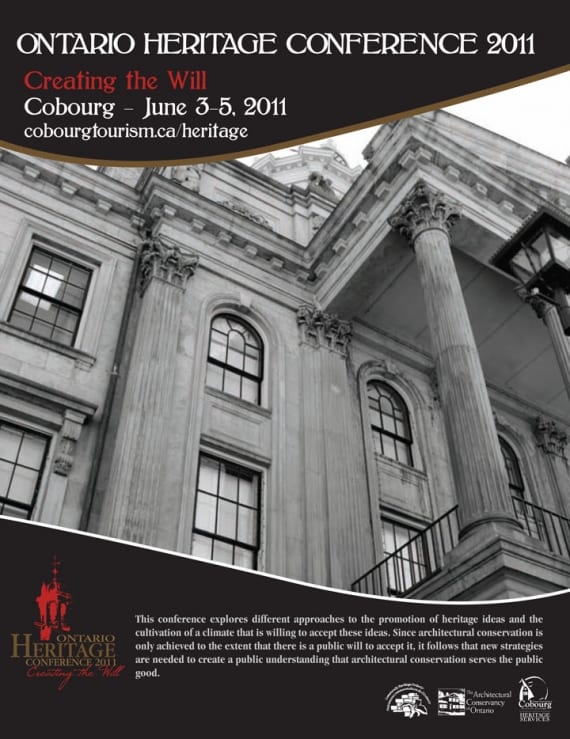 Creating The Will heritage conference in Cobourg June 3-5, 2011
Creating The Will is the theme of a June heritage conference in Cobourg sponsored by Heritage Ontario and the Architectural Conservancy of Ontario. Peter Lockyer of History Lives Here Inc. will be one of the featured speakers discussing Making History: The Economics of Heritage – Municipalities, Heritage Organizations, and Communities as Stakeholders in History.
The presentation builds upon the author's decade of experience developing strategic partnerships in his hometown of Prince Edward County to awaken the community to its rich history and the potential economic benefits of developing a heritage economy by telling old stories to new audiences.
For more information, visit the conference website at  http://www.cobourgtourism.ca/heritage.html